Congestion Pricing
N.J.'s Congestion Pricing Lawsuit: Here's Why It Should Fail
New Jersey is trying to get a judge to require an environmental impact statement for congestion pricing. But "in practice, the FHWA did many of the things that would be required under an environmental impact statement, so it's kind of like they did an EIS without calling it an EIS," according to one expert.
12:01 AM EDT on September 6, 2023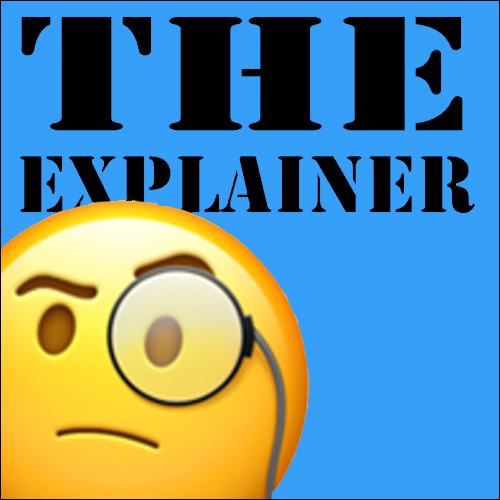 New Jersey's lawsuit to halt congestion pricing is not an attempt to reverse New York State law establishing a central business district toll.

Rather, the lawsuit is arguing that the environmental assessment for the traffic toll wasn't comprehensive enough, and therefore requires a full, years-long environmental impact statement.

To prove that in court, New Jersey will have to show that the Federal Highway Administration's Finding of No Significant Impact for the shorter and less-detailed environmental assessment did not allow enough input, was arbitrary in order to advance the project or failed to take an in-depth look at various environmental impacts congestion pricing could have on New Jersey communities.

Could any of these arguments succeed? Let's ask The Explainer for help:
What's Jersey's beef?
New Jersey makes two overarching claims: One, that the FHWA violated the National Environmental Policy Act and the Administrative Procedure Act, and the Clean Air Act, in approving the environmental review of a policy aiming to reduce congestion.
The NEPA violations (editing out the redundant ones) are, according to New Jersey:
The FHWA should have been required to do a full environmental impact study.

The environmental assessment itself was flawed because it did not study impacts on or include mitigation efforts that would extend to New Jersey, specifically its environmental justice communities.

The FHWA didn't study possible alternatives to congestion pricing and accepted the MTA's seven congestion pricing scenarios in incomplete and piecemeal fashion.

The FHWA didn't provide enough chances for interested agencies in New Jersey to weigh in on congestion pricing
Beyond those general claims, New Jersey took aim at the basic underpinnings of the environmental assessment. The state claims for instance that the FHWA didn't study specific pollution or traffic impacts in specific counties, cities or even local streets in New Jersey, including charges that the FHWA ignored possible the impacts that people circumventing tolls would have on local streets in Bergen County or that Essex County wasn't included in the agency's air quality analysis.
As a result, New Jersey's lawyers argue, the FHWA's decision was arbitrary and skipped over the requirement the agency take a "hard look" at environmental impacts.
The suit also repeatedly suggests that the FHWA didn't include mitigation efforts that could extend to New Jersey from congestion pricing.
New Jersey's lawyers also object to the amount of public participation in the process: "None of the New Jersey transportation agencies was afforded a meaningful and early opportunity to engage in substantive meetings or dialogue with the FHWA regarding the potential regional impacts of congestion pricing in the Manhattan CBD," the Jersey suit claims.
Does New Jersey have a case?
Could it be possible that the environmental assessment, which is almost 900 pages long before even accounting for thousands of pages in appendices, was somehow not thorough enough? It's a difficult case to make, according to one longtime expert on environmental law.
"A pretty big part of [New Jersey's] argument is that the FHWA failed to conduct certain parts of the environmental review that, in New Jersey's view, it perhaps should have. I think those claims are demonstrably false," said Amy Turner, the director of the Cities Climate Law Initiative and research scholar at Columbia Law School's Sabin Center for Climate Change Law. "In practice, [the FHWA] did many of the things that would be required under an environmental impact statement, so it's kind of like they did an EIS without calling it an EIS."
The Garden State has an uphill battle in its court case for a simple reason: NEPA is fairly toothless. All it requires is that an agency take a hard look at a project and, at most, quantify — not prescribe mitigations, but merely quantify — potential negative impacts.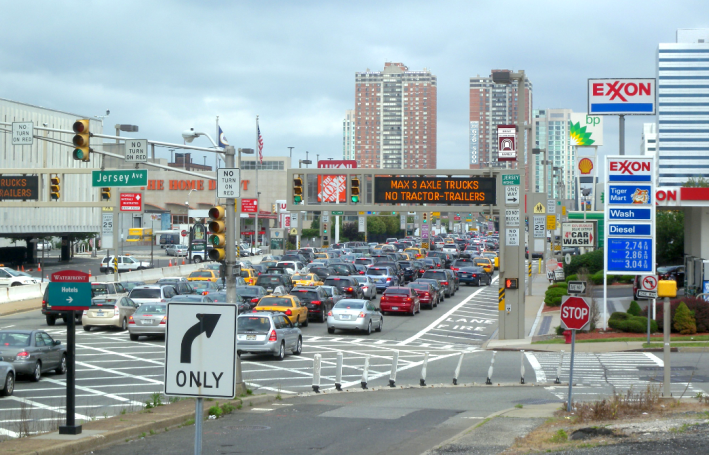 As such, New Jersey should not be able to prevail merely by claiming that it wasn't included in the MTA's well-publicized mitigation efforts like a lower overnight toll and roadside greenery and air filtration units in high schools. Leaving aside the fact that New Jersey drivers and communities will pay the lower overnight toll and benefit from many of the place-based mitigations, NEPA doesn't even require that kind of effort, according to Turner.
"This is a weak piece of the New Jersey complaint," she said. "Any mitigation that's being offered through congestion pricing from the perspective of NEPA is nice to have. So it does not matter that New Jersey claims it's not receiving sufficient mitigation from the project. That's not a NEPA question. That's a political question as between New York and New Jersey."
The FHWA has yet to respond to New Jersey's court papers, but when it does, the agency will likely provide ample evidence to support both the FONSI and the process that led to the FONSI.
"New Jersey makes all of these claims that DOT didn't do enough outreach to stakeholders in New Jersey, for example, or they didn't examine certain impacts to the depth that New Jersey would have liked. A lot of that can easily be pushed back on by looking at the level of depth that the environmental review did, in fact go into — even though it was called an environmental assessment, rather than an EIS," said Turner.
For instance, the exact nature of the participation may not have been to New Jersey's liking, but the EA plainly lays out that the New Jersey Department of Transportation, New Jersey Transit, the New Jersey Turnpike Authority, the North Jersey Planning Authority and the Port Authority were invited to participate in the NEPA process.
The size and scope of the EA make this case different from a run-of-the-mill claim that a federal agency failed to do a sufficient environmental review. Like Turner, another longtime environmental lawyer said that in this instance, there is very little difference between an EA and an EIS.
"This is as comprehensive and exhaustive as a full environmental impact statement could have been," said Eric Goldstein, a senior attorney and the New York City Environmental Director at the National Resources Defense Council. "There were over 4,000 pages of analysis, and looking at every angle of the proposal, from transportation and air quality, to social and historical impacts. So it's a pretty comprehensive review, and under federal law what is required is that the sponsoring agencies take 'a hard look' at the potential adverse environmental consequences. It's a very heavy lift to suggest that the potential environmental consequences of this project haven't been thoroughly explored."
New Jersey repeatedly insists that the FHWA purposefully sped through the year-plus timeline on the EA. It's an almost unbelievable claim given that the final EA was supposed to be published 16 months after the process started, but actually came out in May 2023, ending a 20-month process.
New Jersey's court papers also rehash a conspiracy theory that congestion pricing is just a money grab: "Between May 2020 and March 2022, the MTA received over $15 billion in pandemic relief funding — coincidentally, the same amount it stands to gain from its congestion pricing scheme."
As such, Goldstein suggested that the suit needs to be seen less as a compelling legal document and more like a political screed.
"This filing needs to be seen in context: this is a political initiative, a political document. Ultimately, the court will decide on the legal merits, but to suggest that the environmental review process was somehow short-circuited or incomplete, the plaintiffs will have a very heavy burden to to demonstrate this under the facts of this case," he said.
The case for New Jersey's case
In the same way that the FHWA will argue that it followed standard procedure under the rules laid out by the White House's Council on Environmental Quality, New Jersey is arguing that those rules were misapplied in order to get to where the agency wanted to go.
"If they can demonstrate that the public participation ... does not comply with [CEQ regulations], a judge can say, 'Let's get more public participation,'" said Anthony Rogers-Wright, the director of Environmental Justice at New York Lawyers for the Public Interest. "Furthermore, the argument also asserts that the environmental justice review for New Jersey environmental justice communities was not as sound as they believe that it should be. If [New Jersey has] examples of ... shoddy analysis, then I could see a judge asking questions about that at the very least of like, 'Why aren't these communities and impacts to these communities studied as robustly as New York State environmental justice communities that could be impacted?'"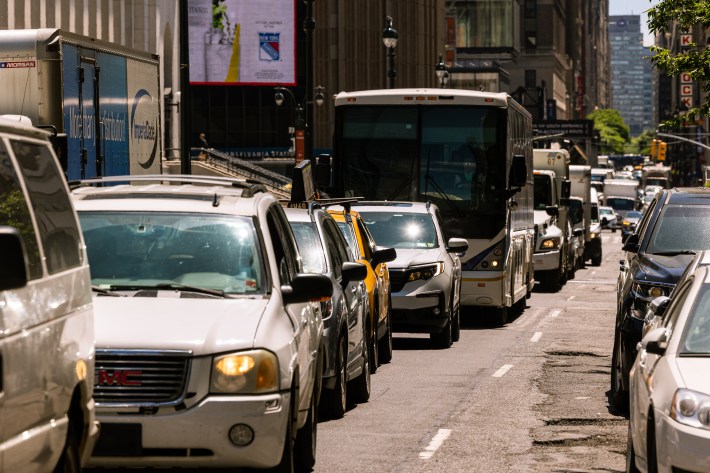 Since the suit ultimately isn't about getting rid of the actual law that established congestion pricing, but is instead about trying to bring more environmental analysis of congestion pricing, the judge in the case could determine the whole idea of starting with an environmental assessment was flawed.
"It's a question of procedure, not a question of outcomes," said Turner, adding that a judge could order up a full EIS if "in that judge's view, that the U.S. DOT made the wrong determination in the first instance."
But even then, it might not matter because projects can advance even if there are significant impacts, said Rogers-Wright. The EA only quantifies them.
"An EIS can still [lead to the approval of] a project even with significant impacts," he said. "The stuff that we're missing really is the determination. The EA is saying we have found no significant impacts, but New Jersey is saying that is not true. And that's exactly why the EA has opened itself up for a little bit more litigious scrutiny."
Dave Colon is a reporter from Long Beach, a barrier island off of the coast of Long Island that you can bike to from the city. It's a real nice ride. He's previously been the editor of Brokelyn, a reporter at Gothamist, a freelance reporter and delivered freshly baked bread by bike. Dave is on Twitter as @davecolon. Email Dave Colon at dcolon@streetsblog.org
Read More:
Stay in touch
Sign up for our free newsletter