Carnage
NYC Motorists Have Killed Five Pedestrians and One Cyclist in 10 Days
2:40 PM EST on November 26, 2014
At least five pedestrians and one cyclist have been killed by motorists since November 15. Of the six drivers involved, four left the scene. Of the four who were either caught by NYPD or remained at the scene, only one has been charged for causing a death.
One three-hour span on Monday was especially violent. At 6:50 p.m., the driver of a BMW sedan struck 57-year-old Robert Perry on the Bowery near Rivington Street on the Lower East Side. "The car kept going until it crashed into a fire hydrant a block away at Stanton Street," reported DNAinfo.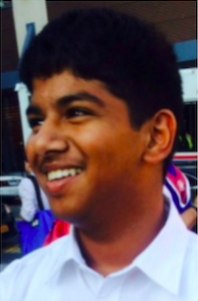 Perry, who often stayed at the Bowery Mission, was pronounced dead at Lower Manhattan Hospital, according to DNAinfo. Police charged Danny Lin, 24, with homicide and leaving the scene.
Council Member Margaret Chin, who represents the district where Perry was killed, issued a statement Tuesday:
I was encouraged to learn this morning from an NYPD official that the driver who hit and killed Mr. Perry -- and who apparently unsuccessfully tried to drive away -- was arrested at the scene for criminally negligent homicide by NYPD officers. However, the Manhattan District Attorney's office will of course still need to file charges against the driver for there to be a real step toward justice in this case. I will be contacting the DA's office very soon to strongly advocate for the driver to be charged and held fully accountable for this incident.
As of Wednesday morning, Lin's name did not appear in an online database of court records, though active cases are not always accessible to the public.
"Everyone [at the Mission] knows him," witness Indio Bryan told DNAinfo. "This has been his home. He eats here, sleeps here. He was a good guy, harmless. He liked jazz a lot."
Perry was at least the fifth fourth pedestrian to be killed by a motorist this year in the 5th Precinct, where ticketing cyclists is a top priority.
"Mr. Perry's name must be remembered alongside Sui Leung, Sau Ying Lee and other traffic victims in Lower Manhattan and across the city who simply did not deserve to have their lives ended in this tragic manner," said Chin. "My thoughts are also with the friends and family of Shan Zheng, the cyclist who was hit and killed by a car last night just outside my district in Lower Manhattan."
Approximately three hours after Perry was killed, a livery cab driver hit Zheng, 61, as he rode on Pitt Street at E. Houston. Zheng, who lived in Ossining, was pronounced dead at Bellevue, according to the Journal News. NYPD filed no charges against the 50-year-old cab driver, whose name was not released. The crash occurred in the 7th Precinct, in the City Council district represented by Rosie Mendez.
At around the same time Zheng was struck, according to the Daily News, Jason Aitcheson "was arguing with a man driving a white dollar van on Utica Ave. near Winthrop St. in East Flatbush at 9:50 p.m. when the motorist threw the vehicle in gear and hit the gas." DNAinfo reported that, according to police, "Aitcheson managed to grab onto the driver's side handle as the van dragged him down Utica until his foot got caught under the rear tire and tore him off." The driver left the scene. Aitcheson, 27, died from his injuries.
The crash that killed Jason Aitcheson occurred in the 71st Precinct, and in the City Council district represented by Darlene Mealy.
On November 20, hit-and-run driver Lynn Reynolds, 78, ran over 14-year-old Mohammad Uddin as he walked home from school on E. Seventh Street at Caton Avenue in Kensington. The Daily News reported that, according to prosecutors, Reynolds exited her vehicle after the crash before "getting back in and driving away." Reynolds's attorney said she "didn't see" Uddin because it was dark.
NYPD and Brooklyn District Attorney Ken Thompson charged Reynolds only for leaving the scene, according to court records, not for killing another person. DNAinfo reported that Uddin was the third student at MS 51 in Park Slope to die at the hands of a motorist in the last 13 months. The crash that killed Uddin occurred in the 66th Precinct, and in the City Council district represented by Brad Lander.
A motorist fatally struck Latchman Singh at Flatbush Avenue and Dekalb Avenue on November 17, then fled the scene. Singh's family posted notices in the area, asking the public for information, photos, and video. "[T]he detectives told us many people saw but didn't want to say anything," the flyer (pictured below) read. NYPD has an abysmal clearance rate on hit-and-run cases, making arrests in just 15 of 60 crashes in 2012, according to Transportation Alternatives.
The crash that killed Latchman Singh occurred in the 88th precinct, in the City Council district represented by Laurie Cumbo.
The driver of a heavily-altered pickup truck killed 15-year-old Jenna Daniels in the Prince's Bay area of Staten Island on November 15. NYPD blamed Daniels for the crash, and no charges were filed.
Brad Aaron began writing for Streetsblog in 2007, after years as a reporter, editor, and publisher in the alternative weekly business. Brad adopted New York''s dysfunctional traffic justice system as his primary beat for Streetsblog. He lives in Manhattan.
Stay in touch
Sign up for our free newsletter