DOT
Monday's Headlines: How Do You Sleep Edition
12:04 AM EDT on October 18, 2021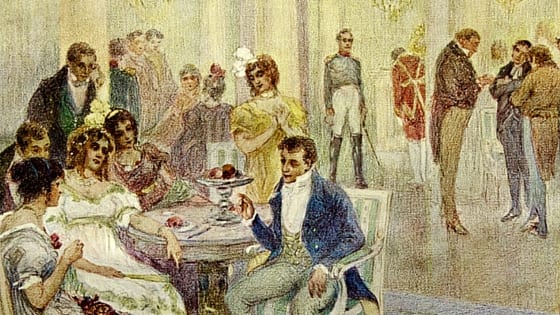 It's first-person time again. Apologies in advance.
I studied Russian in college, and it has served me well ... in barbershops or when some old Soviet emigré tries to swipe the last jar of garchitza from the shelf at Exotic Foodland on Brighton Beach Avenue.
But I was reminded of a particularly pungent Russian idiom on Saturday when I was covering the death of Jose Ramos. The hard-working father was killed by a speeding driver on Atlantic Avenue in forgotten East New York, but years of apathy and incoherence by city officials also played a role in the death. The expression that came to mind is "kak vam ne stidno," which can be translated into, "How are you not ashamed?" (Wordpress won't let me use the Cyrillic characters, which is too bad, because the final word — shame — includes a Russian vowel, untranslatable into English, that requires the speaker to basically spit out the word while compressing his gut in revulsion.)
City officials will likely say they have no cause for shame because they spent $48 million between 2018 and 2020 to add a planted median and a few curb extensions to Atlantic Avenue. But the basic design of the three-lane speedway was not changed. At all. No bike lane. No three-to-two road diet. No full-block sidewalk widening. Forty-eight million dollars was spent for a planted median and new water mains to protect an LIRR tunnel.
How is the city Department of Transportation not ashamed? Well, for one reason: the city's newspapers don't even try to hold the agency accountable for the way it fails to fix killing fields in East New York and so many other neighborhoods in town.
Yes, all the papers cover crashes, but never the causes. They cover the bloodshed, but not the background. The Post version of the Ramos story didn't even mention the city's decade-long failure on Atlantic Avenue. Neither did amNY nor the Daily News (though the News at least mentioned the 92 pedestrian deaths citywide this year, up from 69 over the same period of 2020. And Gothamist also mentioned what a generally deadly year it's been.) But none of the outlets (and you can forget about the Times ever covering this kind of thing) explored the systemic ineptitude and apathy that contributed to Ramos's death under the wheels of a speeding car. As long as the weapon is a recklessly driven car and not a gun, the local papers don't care.
Another case in point? The Post covered a fatal car crash on deadly Third Avenue in Brooklyn, but didn't even mention that Third Avenue has been deadly for years ... the result of more city failure, which has been documented here, here, here and here. The Daily News coverage at least quoted someone complaining of the roadway, but that left a lot of money on the table, as always. (At least Kevin Duggan of amNY pointed out the bloodshed on Third.)
Is it asking too much that reporters know stuff about the city they cover?
In other news:

Gersh Kuntzman is editor in chief of Streetsblog NYC and Streetsblog USA. He also writes the Cycle of Rage column, which is archived here.
Stay in touch
Sign up for our free newsletter