Primary Day Open Thread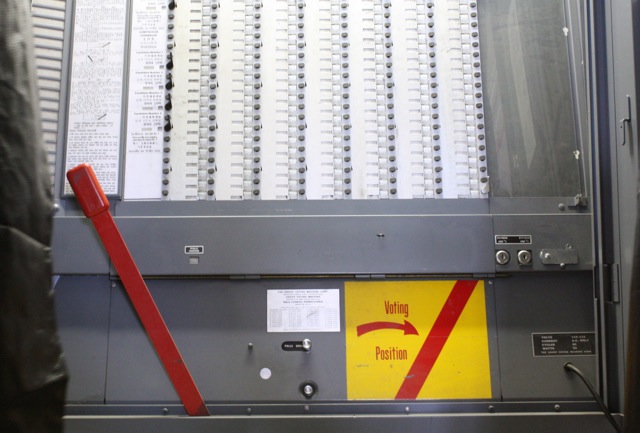 Today is NYC's most momentous day of voting in 12 years.
When the results come in later tonight, the sprawling mayoral field will be narrowed to a handful of contenders, and we'll have a very clear picture of the next City Council. We'll know with near certainty who will be the next comptroller, and the public advocate's race will come into sharper focus, as will the borough president races. And we'll know whether Charles Hynes will get a seventh term as Brooklyn DA or challenger Ken Thompson will dislodge him.
So, how are those lever machines working out?
If you haven't decided whom to vote for yet, here, for good measure, are links to candidate info from Transportation Alternatives and Streetsblog:
Predictions?