Car share
Opinion: Fully EV Car Share is Crucial for Lowering Emissions and Congestion
12:01 AM EST on January 5, 2023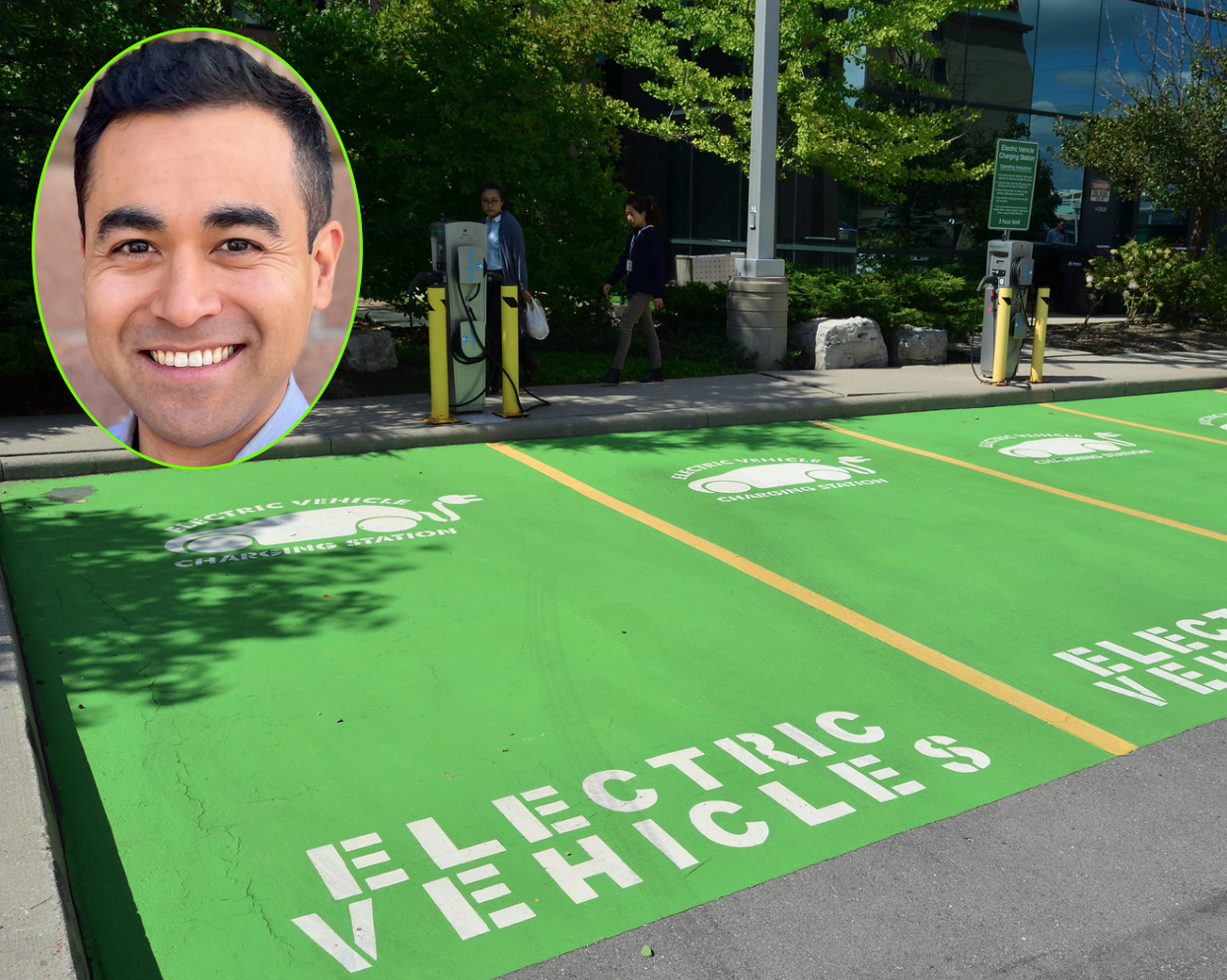 Transportation accounts for almost 30 percent of New York City's greenhouse gas emissions, with passenger cars responsible for the majority. Aside from worsening climate change, gasoline- and diesel-powered vehicles also emit air pollutants that create smog and negatively affect our health, with disproportionate impacts on communities of color.
In response, both the city and state seek an electrified future. The city Department of Transportation wants to expand public electric vehicle charging stations by 2030. At the state level, Gov. Hochul has required that all new cars sold in New York State be zero-emission vehicles by 2035.
To fight climate change, these are steps in the right direction. But swapping each fossil fuel-powered car with an EV is far from a panacea for our transportation woes.
Soaring car ownership during the pandemic has already exacerbated the deleterious effect of cars on our city. Traffic delays robbed 56 hours from the average New York metropolitan area driver in 2020, making the region the worst in the nation for congestion, according to Texas A&M. Vehicle crashes led to 273 unnecessary deaths across the city in 2021 — the bloodiest year of Vision Zero.
These problems are directly related to the number of cars on the road.
But damning statistics are not going to make people give up their wheels. Ultimately, to reduce car ownership, the city needs to provide an affordable and sustainable alternative for those few instances when cars are needed. That's where an all-electric car-sharing program fits in.
The subway, bus, and ferry systems, in addition to Citi Bike, cabs, dollar vans and scooters (in The Bronx) offer New Yorkers no shortage of mobility options from which to choose. As a result, only 27 percent of the city's workers commute by car — yet nearly half of New York City households have a vehicle, a figure that rose during the pandemic.
All across the city, parked cars take up the equivalent of 12 Central Parks' worth of public space — space could otherwise make room for express bus lanes, outdoor dining, and safer walking and biking infrastructure.
People deem cars essential for a variety of reasons, despite their high cost of ownership: they like the comfort or the convenience, or perhaps they want to go somewhere that is either too difficult or too expensive to reach via transit (for instance, an Amtrak ride to the Basketball Hall of Fame in Springfield, Mass. for a family of four would amount to a whopping $440 outing). First and foremost, we need to invest in affordable and accessible transit to reduce car dependency as much as possible. But how do we provide for these sometimes-necessary car uses while minimizing the problems exacerbated by car ownership?
Fortunately, DOT already has an alternative for such infrequent vehicle uses: what they call "car-share." Companies like Zipcar provide access to cars for short-term use, typically not longer than a day. In contrast to traditional rental cars with downtown or airport retail locations, car-sharing vehicles are found in designated spaces around the neighborhood, offering a flexible mobility option for households without a car.
In 2018, DOT launched a pilot program to analyze the impact of car-sharing on car ownership, total vehicle miles traveled, and on-street parking availability. Following the three-year, 14-neighborhood pilot, researchers found that for every one car-share vehicle in the program, four personal vehicles were either sold or not purchased at all. With this early success, the city developed rules for a permanent citywide car-share program this summer, as Streetsblog reported.
But DOT missed a key opportunity to align the program with the city's plans to advance transportation electrification by providing specific carveouts or incentives for EVs.
By specifically creating an all-electric car-sharing program or incentivizing the use of EVs by current car-sharing organizations, the city can simultaneously provide an additional transportation option, reduce the number of cars on the road, and achieve the city's electrification and decarbonization goals — a win-win-win situation.
The idea is not novel. Cities across the country including Los Angeles, Boston, the Twin Cities, and Rochester already have all-electric car-sharing programs in place to provide their community members affordable, on-demand access to EVs. New York City still lags behind other major cities on transportation electrification; an EV car-sharing program offers the opportunity to reduce this disparity. And DOT needs only to look internally for the solution.
The agency has already set a goal — albeit a controversial one — of 1,000 curbside charge points by 2025 and 10,000 by 2030 and is currently pursuing a charging station pilot project with UK-based EV infrastructure company Connected Kerb. Coordinating across both DOT's car-share and EV programs is key to maximizing the benefits of both initiatives. By combining both efforts, the city can concurrently tackle two major barriers to EV adoption: charging access and affordability.
Charging locations built for an all-electric car-sharing program can easily provide both designated spots for car-sharing vehicles and space for public charging. By expanding charging points across the five boroughs, EV ownership becomes more feasible for drivers who lack access to at-home chargers, particularly in the city's dense, apartment-filled neighborhoods. A car-sharing EV may also serve as a test-driving opportunity for prospective owners, increasing EV adoption over gas-guzzlers for those few households that truly require a car for regular use.
From a cost standpoint, many low- and moderate-income households already lack affordable and accessible transit options yet also cannot take on the financial burden of car ownership. EVs in particular remain  out of reach for many Americans, meaning all-electric car-sharing has an even greater role to play in equitable access to clean transportation options, especially in lower-income and historically neglected communities. Even for families that can afford a personal vehicle, avoiding car ownership can free up money otherwise going to car payments, fuel, and insurance for other household expenditures or emergency savings.
While replacing gas-guzzlers with EVs is a worthy pursuit in the fight against climate change, electrifying cars alone will not solve our parking, congestion, and road safety problems. By creating an all-electric car-sharing program, we can significantly reduce car ownership while expanding access to a sustainable alternative for the few times car trips are necessary. By kicking car ownership to the curb, we can reclaim the streets for a more vibrant, walkable city and a safer place for all New Yorkers.
Stephen Mushegan is a 2022 New York Fellow with the Clean Energy Leadership Institute and a Climate Cohort Fellow with the Aspen Institute's Tech Policy Hub. This piece originally appeared on the Clean Energy Leadership Institute's Medium page and has been adapted and reprinted here with permission from the author.
Stay in touch
Sign up for our free newsletter