Advocates Don't Expect Judge's Ruling Against Right of Way Law to Hold Up
In rejecting the case against a school bus driver who struck and killed an elderly woman in a Queens crosswalk, a criminal court judge deemed the city's Right of Way Law unconstitutional. The constitutionality of the law had previously been upheld in a different court, however, and street safety advocates don't expect the new ruling to hold up. Applying the same logic would render criminal statutes against drunk driving unconstitutional as well, they say.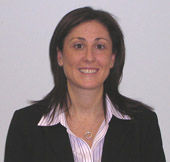 The Right-of-Way Law, enacted in 2014, made it an unclassified misdemeanor for drivers to strike pedestrians or cyclists with the right of way. The law was intended to overcome NYPD's reluctance to investigate injury crashes that officers did not witness firsthand.
The decision released Friday by Queens Criminal Court Judge Gia L. Morris regarded the case of Isaac Sanson, who struck and killed 85-year-old Jeanine Deutsch in the crosswalk as he turned onto 70th Road from 108th Street in Forest Hills on December 19, according to the Daily News. Deutsch succumbed to her injuries two months later, and the city charged Sanson with misdemeanor failure to yield.
In her decision, Morris sided with Sanson's claim that the law violates his right to due process because it imposes criminal penalties without needing to prove the perpetrator's intent or knowledge of wrongdoing.
"The very fabric of our criminal justice system is that an accused person stands before a court innocent until proven guilty, and is entitled to significant constitutional protections separate and distinct from a civil case," Morris wrote.
The decision conflicts with — but does not overrule — New York County Criminal Court Judge Ann E. Scherzer's ruling from December in the case of MD Hossain, a yellow cab driver who killed 58-year-old Silvia Gallo in August 2014 while turning into a crosswalk.
Scherzer argued that the Right of Way law does not presume driver guilt, since prosecutors must "prove beyond a reasonable doubt that (1) defendant operated a motor vehicle, (2) that defendant's motor vehicle caused contact with a pedestrian or cyclist, (3) that the pedestrian or cyclist had the right of way at the time of the impact … and (4) suffered physical injury as a result of the collision."
In a footnote, Morris mentions the Scherzer ruling and two other decisions upholding the Right of Way Law, saying the earlier cases did not examine the same constitutional issues. Morris did not address the prior rulings in detail in the body of her decision.
Street safety advocates familiar with the law don't expect Morris's ruling to hold up if it is appealed. Long-established criminal laws, such as drunk driving statutes, apply the same standards that Morris deemed to be unconstitutional in the Right of Way Law, they say.
"There is absolutely no awareness of wrongdoing that is required in order to hold someone who strikes a pedestrian while driving drunk criminally liable," said attorney Steve Vaccaro, who helped draft the law. "All that needs to be shown is that the person is in a state of intoxication and that the person's car hit another, period."
The standard of proof that Morris demands in her ruling would be impossible to meet, he added. A car is a dangerous instrument, and motorists operate in the privacy of their vehicles — making it nearly impossible to determine if defendants are being truthful about their intent or knowledge of wrongdoing.
"Just like with a gun, there is presumed recklessness when the thing goes off notwithstanding the claims of gun owners that the safety catch was on, or they didn't know how to operate it, or it was all a big mistake," Vaccaro said.
In a statement, Transportation Alternatives cited parallels with the first laws criminalizing drunk driving a generation ago:
Judge Morris' recent decision is sadly reminiscent of the decades-long battle to criminalize and stigmatize the reckless and deadly act of driving while intoxicated — a practice that was once accepted, just as it is viewed as normal in today's New York City for drivers to turn into a crosswalk without waiting for it to be clear of pedestrians. Like the Right of Way statute, DWI laws do not require that drivers be aware of their own wrongdoing. All that needs to be shown is that the driver was in a state of intoxication and hit another person.

Just as penalties against drunk driving eventually became firmly established in American jurisprudence, we are confident that the Right of Way Law and its treatment of negligent failure to yield will prevail on appeal. Judges are not permitted to nullify clear expressions of legislative intent simply because they disagree with them. There has to be a constitutional basis for such a ruling, and in this case, we believe Judge Morris has failed to articulate such grounds.
Streetsblog has asked City Hall and Queens DA Richard Brown if they plan to appeal Morris's decision, which does not apply to jurisdictions outside Queens. We will update the post when we receive replies.
Update: Brown's office says: "We are studying the decision and weighing our appellate options."
Update #2: In a statement, the de Blasio administration says it will continue to apply the Right of Way Law:
19-190 is a vital tool to hold accountable drivers who seriously injure or kill pedestrians with the right of way while driving dangerously. This is an important piece of Vision Zero's comprehensive approach to reducing death and serious injury on the streets. We disagree with the court's non-binding decision and will continue to investigate, enforce, and charge this law.