Candidate Interviews
City Council Candidates on the Issues: Mel Wymore, District 6
12:05 PM EDT on June 7, 2013
We continue our series on City Council candidates with a Q&A with former Community Board 7 chair Mel Wymore, who's running to represent District 6 on the Upper West Side. Earlier this week, we ran responses from real estate executive Ken Biberaj, Democratic Party District Leader Marc Landis, former Community Board 7 chair Helen Rosenthal, and Green Party candidate Tom Siracuse. Streetsblog did not receive questionnaire responses from Democratic State Committeewoman Debra Cooper and education activist Noah Gotbaum.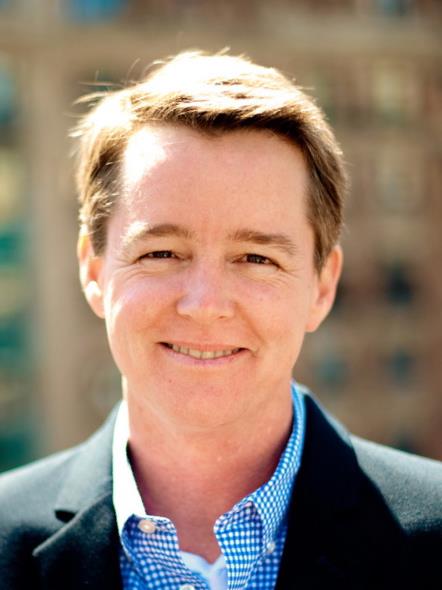 Streetsblog: The effort to bring protected bike lanes to the Upper West Side continues to face hurdles from some community board members. Do you think the lanes are a benefit for the neighborhood? Do you want to see them expanded and, if so, where?
Mel Wymore: The protected bike lane along 20 blocks of Columbus Avenue, which I brought from committee to the full board as chair of Community Board 7, was a big win for the Upper West Side. In its first year of use, cycling on the avenue increased while sidewalk biking virtually disappeared, and pedestrian injuries dropped 41 percent. The bike lane brought with it benefits like pedestrian refuge islands, dedicated loading zones and left-turn lanes that make the street safer for all users and calm traffic while improving traffic flow. When some merchants on the avenue raised concerns about delivery access to their stores, I formed a task force that worked with DOT to address the problems. I look forward to the expansion of the Columbus redesign this summer, and believe the next candidate for such treatment should be Amsterdam Avenue, which is one of the five most dangerous streets in Manhattan.
SB: Outgoing Council Member Gale Brewer has been a strong supporter of closing the Central Park drives to automobile traffic. Do you also support a car-free Central Park? If so, how would you like to see a car-free Central Park implemented?
MW: In spring 2011 I initiated and championed a borough-wide resolution calling for an extended trial closing of Central Park's loop road to traffic. Every community board surrounding the park approved the resolution, which was then passed unanimously by the Manhattan Borough Board. Central Park was created as a refuge from the surrounding city, and from the beginning the park's bucolic loop road has been an integral part of that design. The loop is now the most-used recreational space in the park, and perhaps in the city. Moreover, allowing car traffic on this road only serves as an enticement to drive to Midtown, adding to congestion. Returning Central Park to the city dwellers for whom it was intended is simple: close it to motor vehicles now and forever. Within a week or two, overall traffic will shrink and I am confident that New Yorkers will never look back.
SB: Citi Bike was launched last month. Plans call for the program to be expanded to the Upper West Side in the future. Do you support the siting of bike-share stations in the neighborhood?
MW: I participated in workshops led by the DOT to propose bike-share station locations here on the Upper West Side. I was disappointed to learn that the initial build-out would not reach most of our district, and I eagerly await the planned expansion to 79th Street and hopefully beyond. Bike-share gives our city an exciting new "fill-in-the-gaps" public transportation option, and the siting of stations is a good use of scarce public street space. Implementation of the bike-share program will also expand day-to-day cycling culture and prompt ongoing improvements to our cycling infrastructure.
SB: On the East Side, Select Bus Service on First and Second Avenues has led to faster bus speeds. Do you want dedicated bus lanes and other service improvements for bus riders on the Upper West Side, and if so, where?
MW: New York City has among the slowest bus services in America, as Upper West Side riders are painfully aware. The crosstown routes between the east and west sides carry a combined 80,000 trips a day, and 13,000 of those trips are deemed "long and slow" by NYC DOT. At the same time, the number 2 and 3 subway lines operate at or above 95 percent capacity during rush hour. DOT and NYC Transit have identified the need, which I support, for Select Bus Service on at least one crosstown corridor, as well as for a West Side route to relieve the overburdened IRT and speed the ride for tens of thousands of supremely patient bus riders. SBS is a cost-effective way for transit to keep pace with growth, and it ends the absurd spectacle of a packed bus slowed or stopped by a relative handful of single-passenger vehicles.
SB: How can the Council best use its powers to reduce vehicular deaths and ensure traffic justice citywide?
MW: Enforcement of traffic laws as they apply to motor vehicles on our city streets is almost non-existent. When pedestrians and cyclists are killed or seriously injured, investigation is unpredictable, criminal charges are almost unheard of, and prosecutions are rarer still. We must begin treating these victims as if their lives matter. I fully support the package of bills introduced by Council Member Levin and others, including the Crash Investigation Reform Act, which would create a task force to assess current investigation practices and recommend reforms, and LS 3414, which calls on the NYPD to investigate all crashes that result in serious injury, as required by state law. We are at the mercy of state lawmakers to get desperately needed speed cameras and more red light cameras, but the Council's transportation committee could shine a bright light on currently feeble enforcement efforts through hearings that result in action.
SB: The MTA is a state agency, but what actions would you like to see the City Council take to fund and expand transit service?
MW: Our transit system is the lifeblood of New York City, but chronic underfunding (in part caused by repeated looting of MTA revenue) has led to fare hikes and service reductions. If we are serious about creating a more sustainable city, the MTA needs dedicated, secure funding that will prevent more fare hikes, restore past service cuts and add new service so that transit is an option for more commuters. Unfortunately, NYC's control over its own mass transit system is limited, but the Council is not powerless. The city's contribution to the MTA has not increased since 1995, and we need to pay our fair share. In the longer term, the Council should be prepared to take a larger role in MTA funding by approving a more rational tolling plan, including congestion pricing, which would not only support the transit system but reduce traffic and pollution.
In spring 2017, Stephen wrote for Streetsblog USA, covering the livable streets movement and transportation policy developments around the nation. From August 2012 to October 2015, he was a reporter for Streetsblog NYC, covering livable streets and transportation issues in the city and the region. After joining Streetsblog, he covered the tail end of the Bloomberg administration and the launch of Citi Bike. Since then, he covered mayoral elections, the de Blasio administration's ongoing Vision Zero campaign, and New York City's ever-evolving street safety and livable streets movements.
Stay in touch
Sign up for our free newsletter