Eyes on the Street: What's Up With the 8th Ave Bike Lane at Penn Station?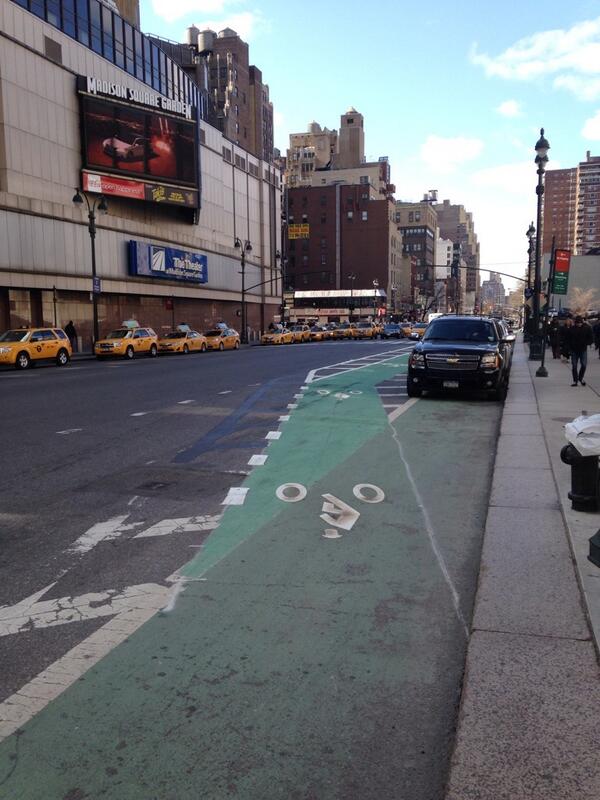 Yesterday the Tri-State Transportation Campaign tweeted this photo of the new Eighth Avenue bike lane alignment between 31st Street and 33rd Street. On this stretch, there's no longer physical protection for cyclists, and motorists can double-park in the bike lane. What gives?
It turns out this is not about clearing room for NYPD's rush-hour parking lot on Eighth Avenue. DOT says this is a temporary measure during Moynihan Station construction, which involves the adjacent Farley Post Office. Phase 1 of the project is currently underway, extending the Penn Station Amtrak concourse so passengers can access it via new entrances.
The protected bike lane will be restored when construction wraps up, but Moynihan is a huge project that's expected to take several years to complete. DOT did not provide a timetable for the restoration of the protected lane.
Is the buffered lane the best that can be done for these blocks that link up with critical commuter transit hubs, for what figures to be a very long-term construction project?