A New Era: The Sanitation Department Has Plowed the PPW Bike Lane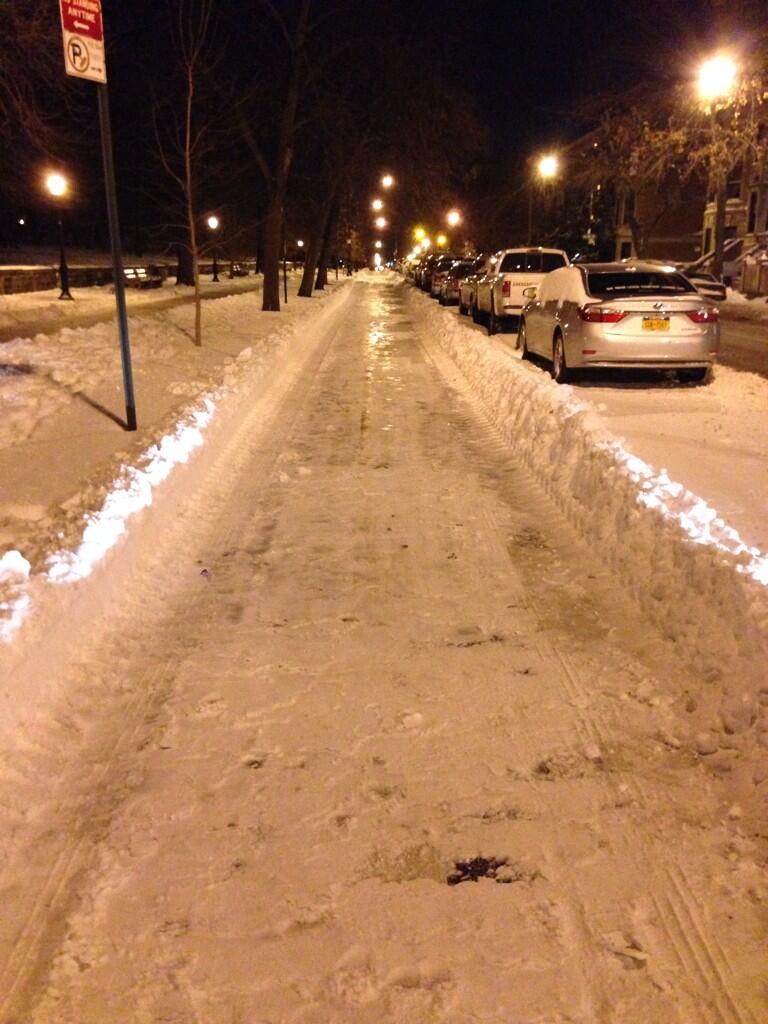 We have some late-breaking news courtesy of the New York Cycle Club's Twitter feed. The Prospect Park West bike lane has been plowed.
Three years ago, this bike lane was impassable for days, maybe even weeks, after monster snowfall at the end of 2010. Now it's 2014 and the lane was cleared the same day the storm stopped. Also, Marty Markowitz is no longer Brooklyn borough president. Coincidence?