Election Results Open Thread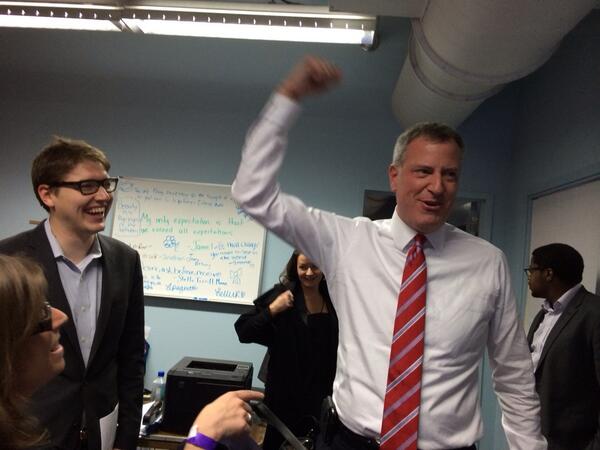 The polls are closed! The results of all the citywide and boroughwide races were never really in doubt, unless Charles Hynes pulls off a shocker in the Brooklyn DA race. Only three out of 51 City Council races were thought to be competitive. This is why you've gotta vote in the primary.
We'll have an election wrap-up tomorrow. For now, share your hopes and fears about the de Blasio era of NYC transportation policy in the comments.